Our Retire Ready Roadmap service helps you pave the way to creating a clear path toward a stress-free retirement.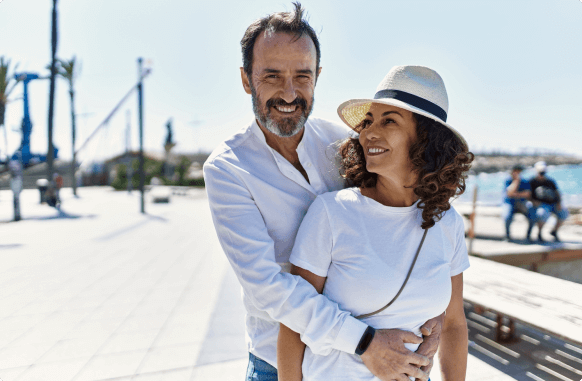 Our team of professionals help you implement a full strategy as you enter the retirement phase, using a variety of investments and insurance products and services that address your unique financial requirements, preferences, and concerns.
Exploration of your vision and objectives
During your initial visit, our main goal is to gain a deeper understanding of who you are, your priorities, and the goals you wish to achieve. This valuable conversation will allow us to assess your current situation and determine if there are ways in which we can provide assistance and bring value to your specific needs. If we believe we can be of help, we will delve into further discussions about how we can collaborate and what our future engagement might entail.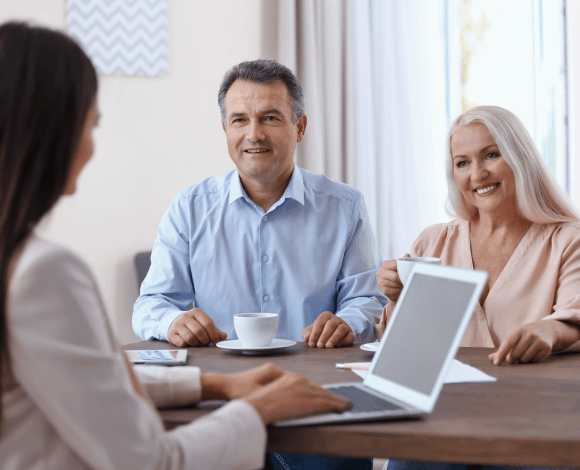 Financial Clarity Scorecard & RMD Assessment
Reviewing your scorecards for success
During your second visit, we will provide you with financial clarity. Prepare yourself for an in-depth analysis of your very own Financial Clarity Scorecard and your Required Minimum Distribution Assessment, powerful tools designed to gauge your retirement success. Together, we will thoroughly examine six essential scores such as your Retirement Success Score and RMD Success Score. This comprehensive review will shed light on crucial aspects of your financial future and enable us to chart a course towards a secure and fulfilling retirement. After this meeting we will discuss what an engagement will look like moving forward.
Reviewing & Implementing the Plan​
The third meeting is where we begin your Retire Ready Roadmap. We provide a detailed construction of your advanced planning objectives, income retirement plan, investment plan, tax plan, healthcare plan, and legacy plan. Client agreements are signed to initiate the transfer process.​
Relationship & Expectation Management
In our fourth meeting we review everything in a wholistic way and reiterate and review the structure of the plan. Money is invested, and we review the specific risk parameters and investment recommendations. This meeting allows us to implement advanced strategies and establish a review process for moving forward.
Download a PDF for
More on Our Process

Every step of the way
Schedule a meeting or register to attend one of our events to learn more about any of our financial planning services